Border Collie Names: Top Ideas For BC Male and Female

Planning to bring home a Border collie puppy? Hmmm, Exciting times ahead! Well, first of all coming up with fresh ideas to find a perfect name for your dog will be challenging and fun at the same time. To make it easier for you, we have prepared a list of most popular Border collies names, tips and suggestions, that you can find below. Besides making it easier to come up with a great name, these tips and names suggestion will also help you find a name that is clear to pronounce and less confusing.
Top male and female border collie names suggestions
Sometimes first-time dog owners choose a name that is too long or may be confusing for both the owner and dog to remember. Therefore, finding a name that is short, sweet and memorable is extremely important. What you call your dog should be easily pronounceable. People who are adopting a dog for the first time, for them naming their puppy is something exciting and fun, and because of that they come up with difficult to pronounce names, but it's definitely not a wise thing to do, because you and your dog will have to live with it forever.
Going for a long name is surely a bad idea, because it doesn't make any sense. For example if you name your dog as "Peter Parker" and when you shout or call by his name over and over, it will be a moment of embarrassment in public, and don't be surprised when people look at you strangely when you call your dog by shouting "Peter Parker"…."Peter Parker"…"Peter Parker". LOL!
Keeping it short and simple is always a good idea and make sure you pick a name that is 1 or 2 syllables long. So why go for a long name if you're going to shorten it anyway?
Below are some male and female Border Collies names to help you pick for your puppy: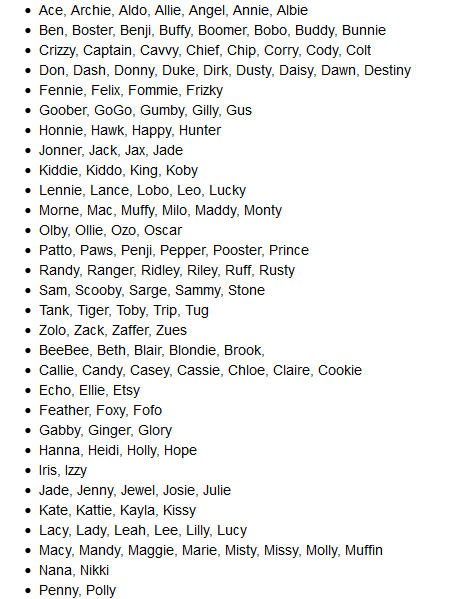 What about you? Have you got some suggestion you may want to share with other readers? What's your collie's name? Please share your ideas below!